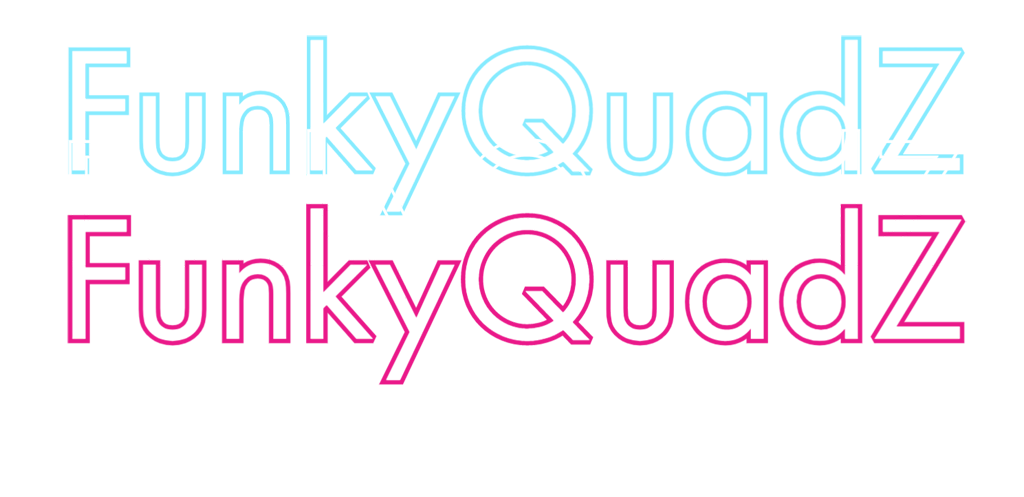 FunkyQuadZ - 3D for Construct 3
A downloadable asset pack
3D Sprites and 3D Camera Control for Construct 3
About
How about a bit of nice 3D eyecandy in your Construct 3 game? FunkyQuadZ is a pair of Construct 3 addons for 3D Sprites and 3D Camera control. It can be used with the native C3 2D game events, editor, behaviors and logic to make a game that looks like Paper Mario or Doom. Example templates show how this can be done.
Also, highly recommended is the 3DJS template from MitsuStudios which uses FQZ for a more complete 3D rendered environment . There is a discounted bundle for both tools.
Components
There are two main components: FunkyQuadZ (3D Sprite) and FQZCamera (3D camera position and look at control.) They can be can be used separately or together in the same project. There are also some example projects included.
Beautifully Constrained 3D
Ok, this is not UE or Unity in Construct! Construct 3 behavior and logic is generally focused on 2D, but with some tricks and FQZ you can create a nice looking 3D game environment and still benefit from the great ease of use and speed of development of Construct.
Notes
It's currently simplest not to mix 2D and 3D in the same layer. It is typically better to put behavior on 2D objects in one layer and use FQZ for the 3D render of those objects in another. Using effects on FQZ is under investigation and there will be a another phase of optimizations for better performance. Definitely looking for feedback from users, in terms of feature requests or bugs!
Bug Report / Feature Request / Further Documentation
Check out this great template that uses FunkyQuadZ 3DJS a 3D environment template.
The Airship demo is from a user @rilemtwit, the creator of the great Mighty Goose game (the airship demo is not available as an example project.)
Purchase
In order to download this asset pack you must purchase it at or above the minimum price of $5 USD. You will get access to the following files:
FunkyQuadZ-3-4-0.c3addon
17 kB
FQZCamera-3-2-0.c3addon
10 kB
FQZBloom-1-0-0.c3p
365 kB
FQZTextureOffsetExample-1-0-0.c3p
5 MB
FQZlatformer-1-1-0.c3p
201 kB
FQZCameraExample-1-0-0.c3p
546 kB
FQZSkyboxSimple-1-0-0.c3p
46 MB
Comments
Log in with itch.io to leave a comment.
Does it work in contruct 2 ? :C
Hi, just want to re-confirm. Can we use a purchased asset to more than one game?
Or it just licensed as a single product (one license for one game only).
You can use it for multiple games. Thanks for asking! Also, I would be very interested to see a link to projects using FQZ.
Thank you, it is very useful :D
Thanks for the comment, if you use it, please feel free to post an example in comments, I would be happy to see it!
thank you! I'm trying to put some UI and element "in map" like your game https://kindeyegames.itch.io/aos-loss but I'm having some issues with positioning/scale.... can you put an example of object positioning in the 360 world?
Sure! I will rework the 360 view project to use separate textures (so there is no seam in trilinear) and an example of placing an object, it will probably take a couple days. Thanks for the question.
Check out the latest devlog and the updated example: FQZSkybox-1-1-0.c3p
Nice work! I also put drag to move into my game you pointed to above, it does feel like a good UI for this type of view.
Possible to get the airship demo?
Sorry, no. That was done by another developer (@rilem) who was testing some ideas with FQZ.
Streamer sighting! (In Italian)
Holy smokes this is amazing!
Thank you, hope you have fun with it, if you use it, share a pic or two.
I will for sure dude, I just finished my first app, will start messing around with this soon.
Thanks for launching this, I bought the bundle (I think I told you I would on twitter lol :P ). I hope you get a bunch more early adopters! Would be nice to see what people could do with something like this!
Thanks, very much appreciated. Don't forget to see some of the notes on the usage and make feature and bug requests on the FQZ github link.