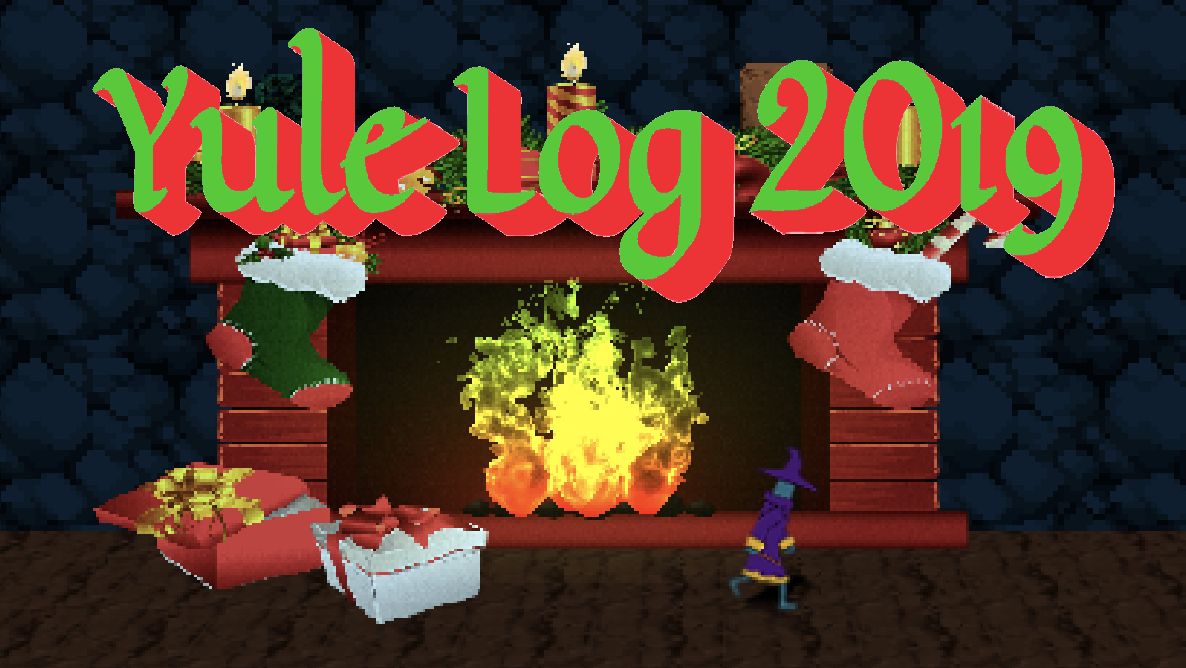 Yule Log for 2019
Yule Log continually burning with some updates everyday until Christmas, turn up the sound to hear the roaring and crackling of the fire. Refresh or reload everyday for updates. Also watch for stirring creatures. Enjoy!
Click middle mouse button to play with the fire, but be careful, don't get singed.
Open for more Stirring Creatures contributions, if you have some animation share, please leave a comment.
Contributions from: @rilemtwit, @alce_x, @AldenwarGamedev, Rory, @__sleepingpanda, @kindeyegames
Download
Download
KindEyeGamesYuleLog (6).zip
5 MB